What! Why Can't They Stand Their Ground?
Answer: I see, it's because silent majority idiots won't support them. Well Then: Who is the silent majority supporting?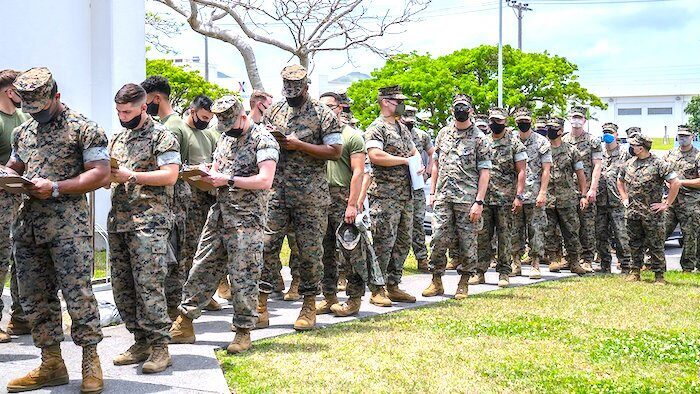 This is the American equivalent of Roman decimation. I've never had such a moral objection to anything in my life," the chief warrant officer said. "I have a lot of pride in my service in the Marine Corps and I just don't like where it's going. I want to stay in. I have the potential to go beyond 20 years and I would love to do that if given the opportunity."
They are witnessing a "political purge" by the Biden administration that is forcing out the military's "best and brightest" over deeply held beliefs they say are protected by the First Amendment.
the military, specifically the Marine Corps, is discharging service members
"as fast as they can and as brutally as they can, damaging every Marine as much as they can on the way out.  'Tread very carefully, this is political, you will be crushed like an ant.'
"the louder I speak the tighter the screws are turned against me. When you're expected to behave a certain way and to obey certain rules and follow certain processes, and then to see on the other end that that's not a two-way street, that's a violation of my morals that I can't stand by and not speak out about."
Dr. Omar Zaid Newsletter
Join the newsletter to receive the latest updates in your inbox.
---