HARM
Untold thousands are also getting on disability following the introduction of the COVID vaccines.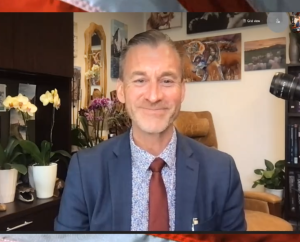 Dr. Cole says, "I know there was a lot of coercion, which is very unfortunate because it's not what we do in medicine, yet, for whatever reason, we went into this mass psychosis societally and said, hey, it's great to experiment on an entire world population, which is absolute insanity. . . . So, we are using a dangerous gene-based product without long term safety studies.  A lot of people have received it.  We are seeing damage and autoimmune disease.  We are seeing death from all causes at increased rates. . . . Scientifically, we are at the beginning . . . . as we go through the complexed mechanisms of what this is doing to the body, I think we are seeing the tip of the iceberg right now.  
My warning to humanity is don't get another one of these (CV19 vaccines).  It's a dose dependent poison curve.  The more you get, the worse off you are going to be. . . .
This is immunological insanity.  We need to stop this . . . . Plus, that persistent mRNA, we don't know when that turns off, and we know that is causing all this immune harm.  We need to stop this immediately.  
We need to stop the FDA and CDC and what they are pushing. . . . We need to wake up and acknowledge there is vaccine harm."
"The trend line is going up.  We can see that in the data . . . and it is considerable.  We are seeing that the people who have gotten the shots are getting Covid at higher rates and other diseases at higher rates.  We are seeing all-cause mortality, those who have gotten too many shots, are dying at a much higher rate."
Dr. Omar Zaid Newsletter
Join the newsletter to receive the latest updates in your inbox.
---